Calendula Fragrance Free Hypoallergenic Soap Bar
NFSB002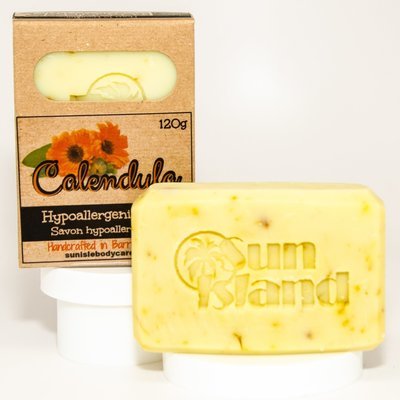 Fragrance free soaps
A hypoallergenic soap made with organically grown Calendula. This is another safe choice for those with very sensitive skin, including infants as well.
Your purchase includes a soap bag. | More Info
Ingredients
organic olea europaea (olive) oil, aqua, cocos nucifera (coconu) oil, hydrogenated butyrospermum parkii (shea butter), organic calendula officinalis (calendula) petals. (saponified with sodium hydroxide (NaOH)).
Felted Bar Option - Click the checkbox to have the soap bar covered in felt to make it last longer and provide exfoliation. (2.5)